A day off in Otley, eating at Stew and Oyster and whatnot.
We're off to Scotchland! Zooming up the Dales and across the Pennines into wintery Westmorland and the obligatory stop at Tebay Services. Every touring band knows the wonder and welcome.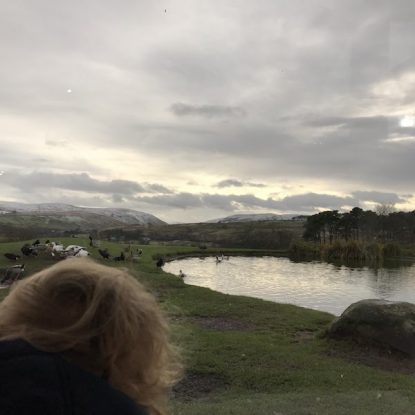 Cutting back across the countryside in who-knows-where of Scotland following the Sat Nav. This is the first tour I've used it and it is amazing how all your other navigational senses are snubbed for it. I became blind to the scenery I'd come to know, the familiar roads. Sat Nav was everything!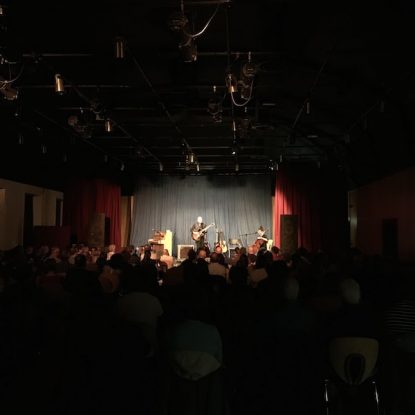 Arriving at Kirkcaldy as it darkens. Circling around and then in to the Adam Smith Theatre, where James Yorkston humbly shows me to the backstage, introduces me to Yorkston senior and the other acts assembled (Phil Selway is soundchecking with Laura Moody, and Kathryn Williams and family are lounging around the snack table). Already there are my backing band for tonight. Brilliant team DTB: Seth Bennett on double bass, Lucy Frankel on violin and Rachael Simpson on trumpet (who I now find out did the music for a past addiction of mine, Clay Jam).  Pre-show we all slip off to a local Italian restaurant, the fact that Tomo behaved so well and ate up his pasta was a real blessing, a lovely dinner to ease us into the evening. As for the show, what a nice time it was.  Kath and I sitting at the back marvelling at Laura's brilliance. My only regret is not recording this set, the gang fitted in so naturally!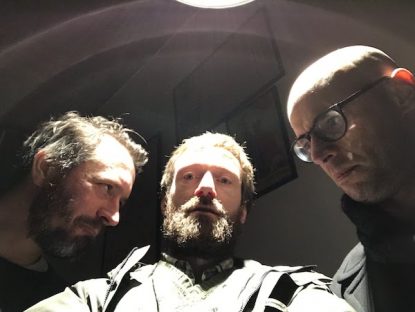 We've a lovely hotel sorted and a good nights rest is had in readiness for the breakfast included.   Setting us up for a gentle jaunt down to Leith. Stopping off to show the boy the beach and the ships lining up in the estuary. He's a big stones fan, I mean he's really into stones right now. Unfortunately, big pebble in hand, he slips in the shingle and bashes it right in his nose, leaving a big scrape. Poor little bear.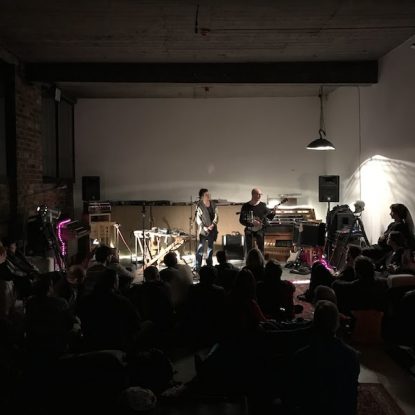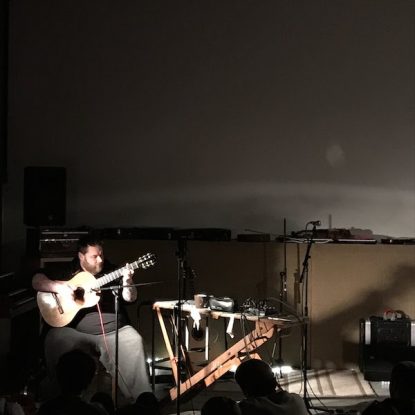 Actually, we swing by Leith but move straight round into Edinburgh to find our hotel. Katrine got a late deal, in an unexpectedly fancy place. They have gifts for Tomo in a made-up cot and very friendly and helpful staff. The cleaners stop to ask whether we would like them to leave some sweets and snacks for Tomo in the room. So it turns out the place doesn't usually have any rates less than twice what we paid. Lucky! Enough of that. That's not DIY ethic is it… I want mice running up the wall beside me as I curl up on a mouldy sofa at the student promoter's friend's brother's flat.
I go by myself back out to Leith to get set up at the Happiness Hotel chez Song, by Toad records HQ. The generally good egg and all round sweary gobshite at the helm, Matthew, was overseeing things despite a terrible cold. In this cosy in-house recording studio complete with wood-burning stove my 'collective' is Neil Pennycook (Meursault), Lucy Frankel again, as well as a second fiddle player Robyn Dawson (who I didn't know before tonight and in the hullabaloo forgot her name!), Mario Cruzado, who has been making a lot of video stuff for SbT, and my old pal RM Hubbert. The sound system is very minimal, and creates an intimate atmosphere. The show was really brilliant. A lovely attentive audience and some surprising swells of beauty from the band. Before my set the collaborating band each took to the stage, Neil running off a couple of songs, Hubby playing a couple of pieces, including a rendition of one of my favourites. Emotional stuff. Mario showcases his own songs and Lucy gives us a fiddle tune with accompaniment from Mario, Neil and Robyn. It was also nice to see Johnny Pictish Trail, who was luckily in town that weekend for a show of his own.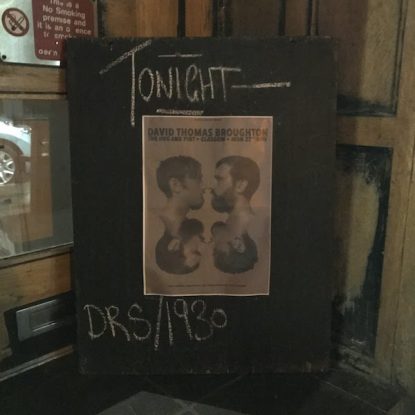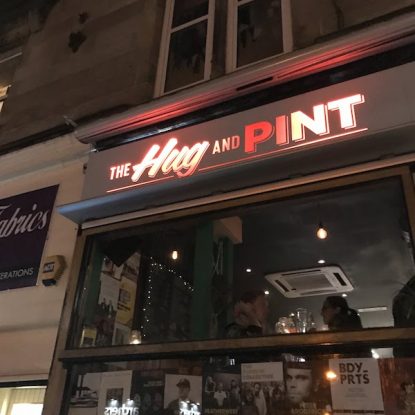 We're able to have a leisurely breakfast including veggie cooked breakfast and plenty from the ample buffet. What a treat! #sorrynotsorry before heading over to Glasgow. Where we're able to dump our stuff at the Travelodge and have a leisurely lunch and coffee in town before heading out to the Hug and Pint. Really well treated here! Given tea and vegan asian inspired dinner and generally checked on by lovely staff. Tonight is monday and monday is not a great gig day. Nevertheless I have a good time. Opening the show is a good friend of an old friend of mine,  Robert Sotelo (Andrew Robert Doig) doing his first full band show for his new, critically acclaimed, album, Cusp. A thoroughly nice bunch. I also have Hubby come down to add some flamenco percussive touches. The setting is quite different from the previous night. As I've also stolen the Robert Sotelo group for the show too. It actually turned out to work really nicely in a lot of places on this evenings journey. Thank you David, Niall and Gavin for being game. Thanks to Brian for agreeing to put the show on. And on second thoughts I should have taken up the offer to open for Faust the following night, what a missed opportunity! I was too focussed on sticking to my plan.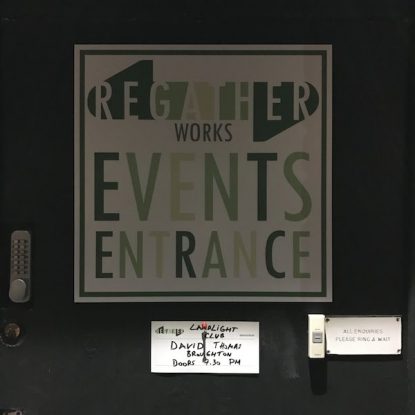 We're based in Otley for the next bout of shows, giving Tomo some grandma, cousin, aunt, and uncle time. After a couple of days rest, Katrine and I scoot off to Sheffield. Tonight is Friday Night! It was a delight to get to see Regather, and meet Tim, what a great project and place. James Green agreed to come and join in, albeit briefly with a French harmoniflute (!), which did add a nice texture and melodious atmos to a couple of tracks before he sloped off to watch my antics from the audience. Sam Airey opened the show with some lovely electric picking and melancholic songs. The only downside to this whole evening (even drunken heckling added a certain something) was that I think I got Sam's cold from sharing the microphone. What an error.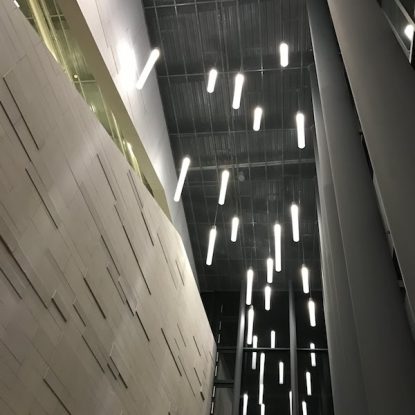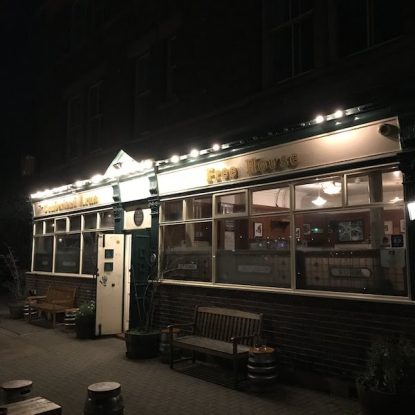 The following night we head up to Middlesbrough, and the Middlesbrough Institute for Modern Art. I'm pleased to catch up with Luke Harding, who now runs The Smeltery (plus a few events here), in addition to his award winning Vegetarian restaurant, The Waiting Room, in Eaglescliffe, a few minutes drive away. I know I'm not an easy sell in a town I've never played on a cold wintery night, but a small appreciative crowd gather in the cavernous foyer to watch and listen to me bellow into the acoustics and squeal some feedback around. Actually one of the most enjoyable solo shows! Also, the slow food is amazing. I had a delicious veg lasagne! A delightful evening attested to by this kind review.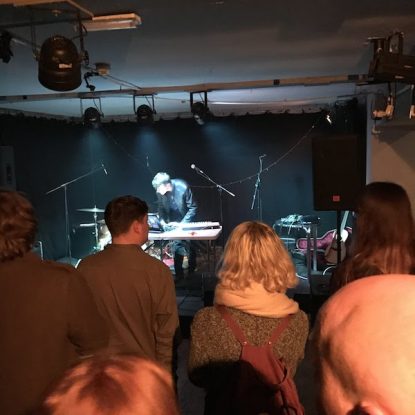 Trundling back on a clear A19/A1 back to our sleeping baby. I'm heading back up this way on Monday to play Newcastle with Neil Turpin. It comes around quickly, we had a nice family sunday dinner round at my Bro's house – he's been working on his crackling (whatever that is). My first time to the Cumberland Arms, and the show was probably one of the tightest jams for some time – Neil was on the ball, and I think we did the fastest version of 'Nature' I've ever done.  The sound guy Ian took some feeds from the desk and we have a brill recording from this night. Will see what I can do with it all…  Opening the night was an aural onslaught from local oddball and nice guy Waskerley Way. The event was summed up in this positive appraisal by the lovely Ben Lowes-Smith.
The last few shows I will sum up in Part 4…